Qualifications of Kathryn Roberts
18 years of experience in criminal defense. Strong background in family law issues. Practicing primarily in Lehigh and Northampton Counties, and in federal court
Admitted to Practice in:
All counties of Pennsylvania
PA Superior Court
PA Supreme Court
US Supreme Court
US District Court for the Eastern District of PA
US Court of Appeals for the Third Circuit
List of Additional Qualifications
Certified to handle death penalty homicide cases
Trained and employed by the former President Judge of Lehigh County
Formerly employed as caseworker for Lehigh County Children & Youth
Education: B.A. Ithaca College, magna cum laude (High Honors)
J.D. (Juris Doctorate), Villanova Law School, summa cum laude (Highest Honors)
Fluent in French. Translator available for Spanish and Arabic
Kathryn Roberts worked for a judge in Lehigh County for 2 years after law school, then in the Public Defender's office for 13 years, where she gained valuable trial experience. She opened her private firm in 2006 and currently spends full time in private practice, devoting all of her time to criminal defense and related cases (including immigration matters, child custody matters, Children & Youth cases, and Protection-from-abuse/PFAs). She does not handle civil cases (car accidents, tax matters, divorce, bankruptcy, etc), because she knows it is not possible to be truly knowledgeable about so many different fields of law, and prefers to focus on the area that interests her and where her talents are. She is well-known in the courts of the Lehigh Valley (Lehigh and Northampton Counties) and surrounding counties, and in the federal court, and is respected by judges, prosecutors and court personnel. She is known to challenge cases aggressively, and to take cases that other attorneys shy away from or cases that other lawyers think are not winnable. To date, she has had 92 jury trials in the county courts of Pennsylvania and federal courts of Philadelphia. This is a very large number compared to most attorneys, who may claim to practice criminal defense but have actually had very few trials. Trial experience matters, probably more than another factor, when deciding which attorney to hire for a criminal case!
Call Attorney Roberts at 484-695-7023 as soon as you can.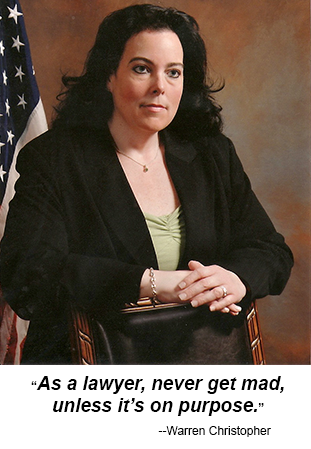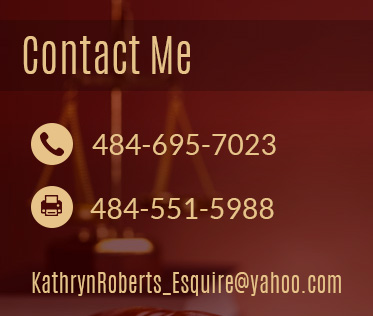 Serving Lehigh, Northampton, Carbon & Monroe Counties (including Allentown, Bethlehem, Easton, Stroudsburg, Jim Thorpe, and all other towns of those counties). Also serving Federal Court for the Eastern District of Pennsylvania (U.S. District Court).